National Cricket Academy (NCA) has been Indian cricket's biggest asset for some time. NCA has helped Indian cricket to groom their youngsters and helped them to unlock their full potential. The young cricketers of North East and Plate Teams are currently honing their skills in the NCA. And suddenly they received a big surprise when Indian National Football Team captain Sunil Chhetri visited the NCA on Sunday.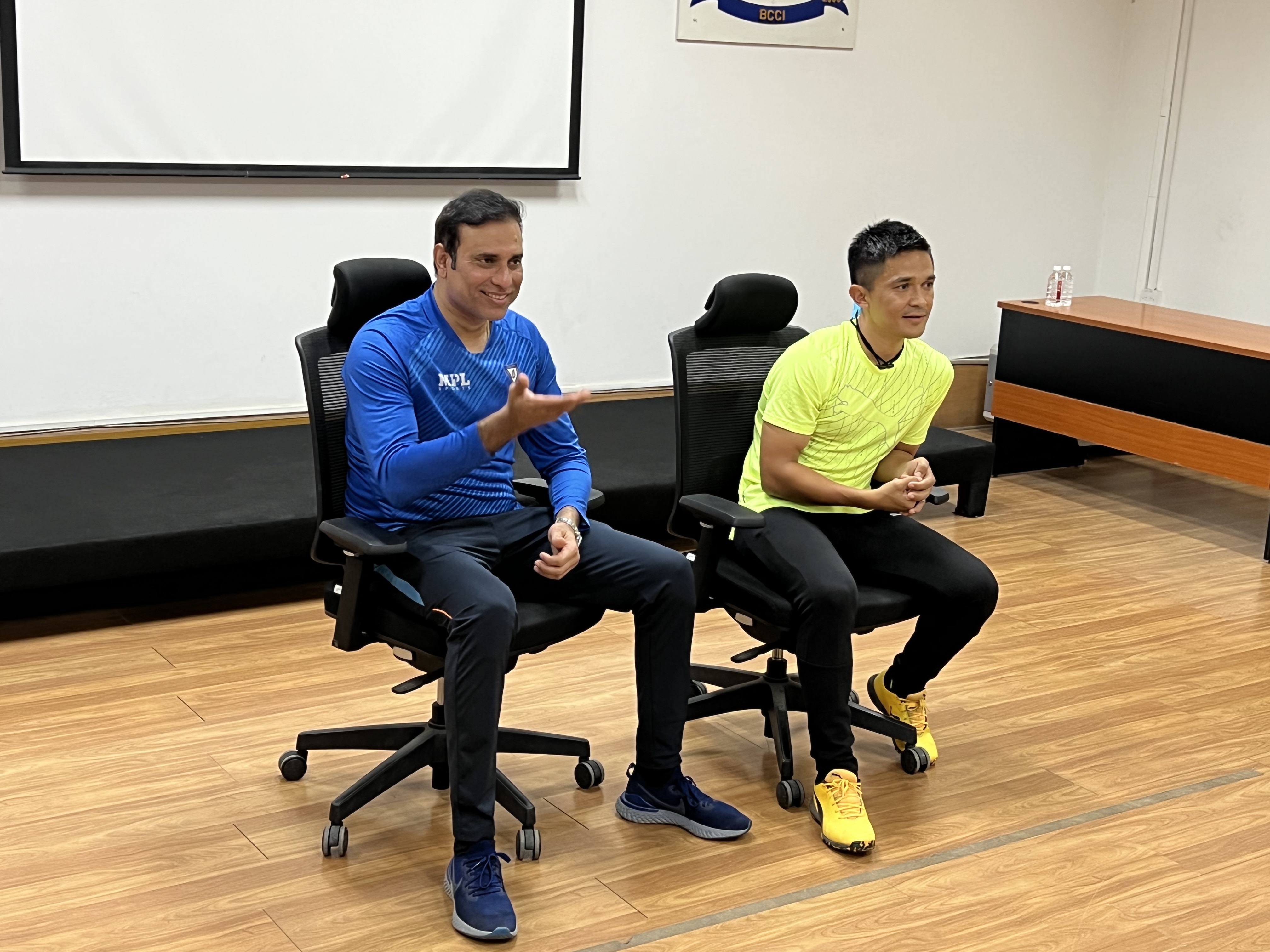 Chhetri, a resident of Bengaluru himself visited the NCA on Sunday and participated in a very delightful fielding competition.
Idolised by the young generation, Chhetri is the epitome of leadership. The Indian captain later shared his journey with the young cricketers and took part in an interactive session with young cricketers.
Widely regarded as one of the best Indian footballers of all time, Sunil Chhetri is the all-time 6th top goalscorer in international football. The Indian national team captain started his career with Mohun Bagan back in 2002. He then plied his trade for JCT, East Bengal, Dempo, Kansas City, Chirag United, Sporting CP, Churchill Brothers, Mumbai City and Bengaluru FC.
After a grinding last season, Chhetri took a break from the national team recently to nurse his injuries. The Indian skipper will return to action in the upcoming friendlies scheduled as a part of the preparation for the Asian Cup 2023 Qualifiers.