Gokulam Kerala FC beats Mohammedan SC 2-1 to defend their I-League title. A goal by Emil Benny at the 61st minute ensured the Malabarians take home all three points beating the Black and whites. This is the first time a team has defended their I-League title.
Gokulam and Mohammedan played a goalless first half
The first half started with Gokulam Kerala lacking in possession. But they went on to dominate creating waves of counterattack but failed to find the target ahead of the break.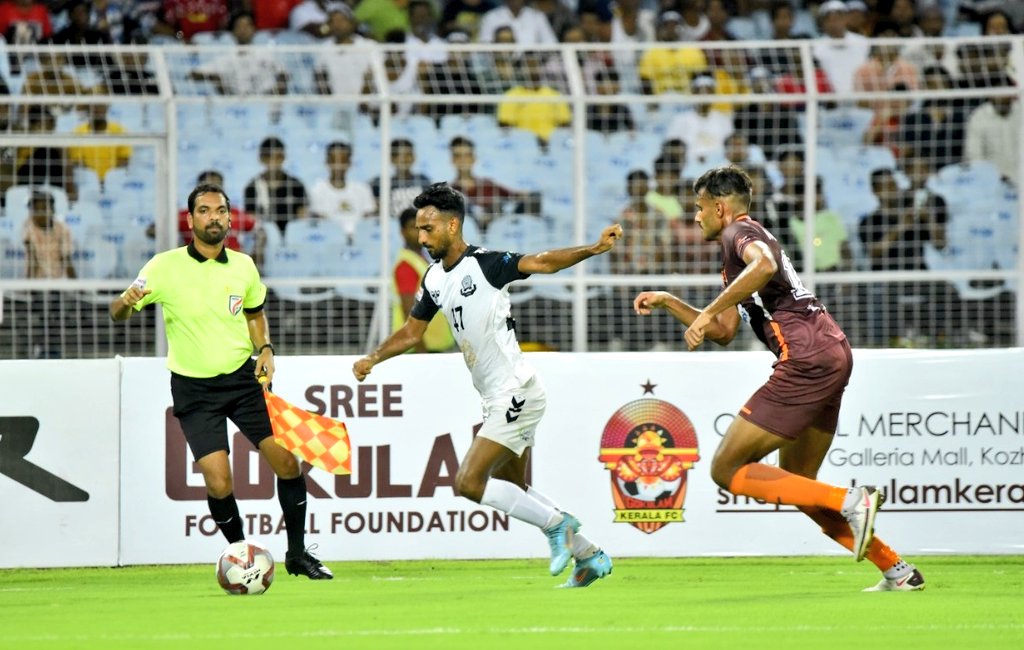 Malabarians did a great job keeping Mohammedan talisman Marcus Joseph restricted. The Trinidadian striker was left with mere chances to create problems in the Gokulam defense. 
Mohammedan lacked concentration on many occasions as they seemed not to maintain their composure. The Kolkata side got very few chances in the first half and their offensive department suffered heavily due to a lack of proper midfield play. 
Going into the lemon break it remained even-steven as both sides failed to open the score sheet.
Gokualam Kerala clinches home victory
The defending champions made a quick start into the second half. Finally, Rashid opened the scoring in the 49th minute. He made a quick run with the ball perforating the Mohammedan defense. Rashid took a shot from the edge of the box, which finally went past the custodian handing Gokulam the lead.
But the joy didn't last long for the Malabarians. As Azharuddin Mallick took a deflection from Marcus Joseph's free kick in the 56' to equalize the score for Mohammedan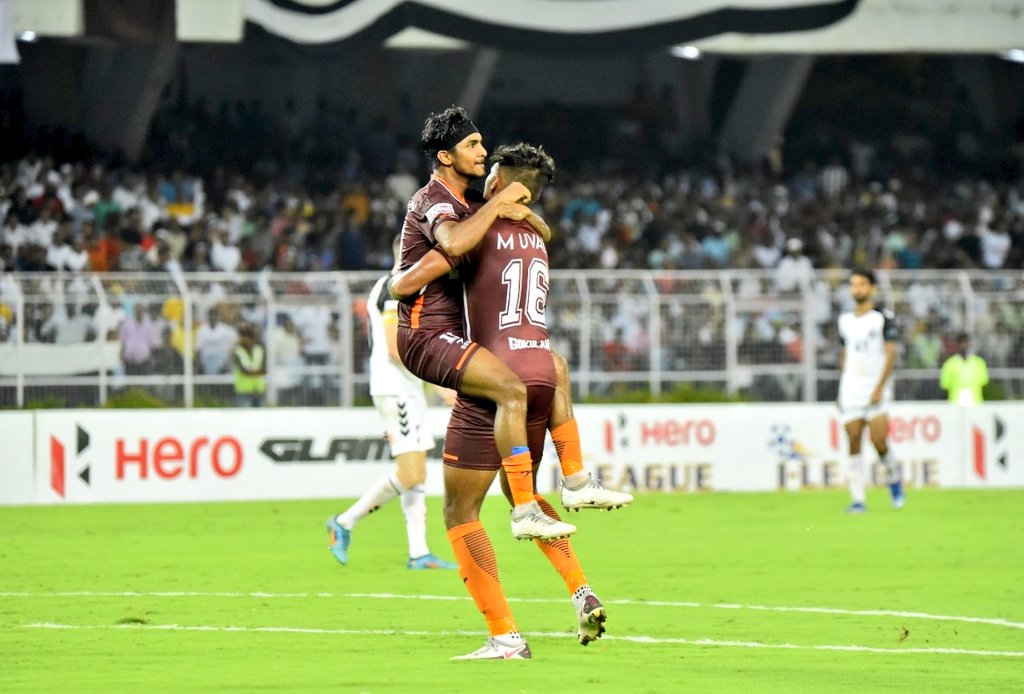 Thereafter the game opened up with both sides creating plenty of chances. It's at the stroke of the hour mark Gokulam increased their lead to 2-1 when Emil Benny found the net.
After the second goal Mohammedan slowly lost momentum in the game. Gokulam left them with little place to make moves inside the box.
Mohammedan got their best chance of the second half in the 78th minute. Faisal got a close ball from Azharuddin to cheap in but Rakshit came up with a brilliant save to deny.
Marcus Joseph had a bad day office missing crucial chances in front of the goal. He seemed to lack his shooting boots when he failed to tap in a sure goal in the 88'.
Mohammedan got as many as three chances in the last five minutes but failed to find the target turning it to be a dejected day for themselves