Indian Super League (ISL) side ATK Mohun Bagan is likely to part ways with their striker duo Roy Krishna and David Williams, Football Monk can exclusively confirm.
Krishna and Wiliams uncertain at ATK Mohun Bagan
As reported earlier the Mariners are planning to make changes in their offensive department ahead of the next season. And as a part of it, Bagan has already initiated talks with Spanish striker Alvaro Vasquez. Sources close to the development confirmed that the Green and Maroons have finally decided to part ways with their star striker duo.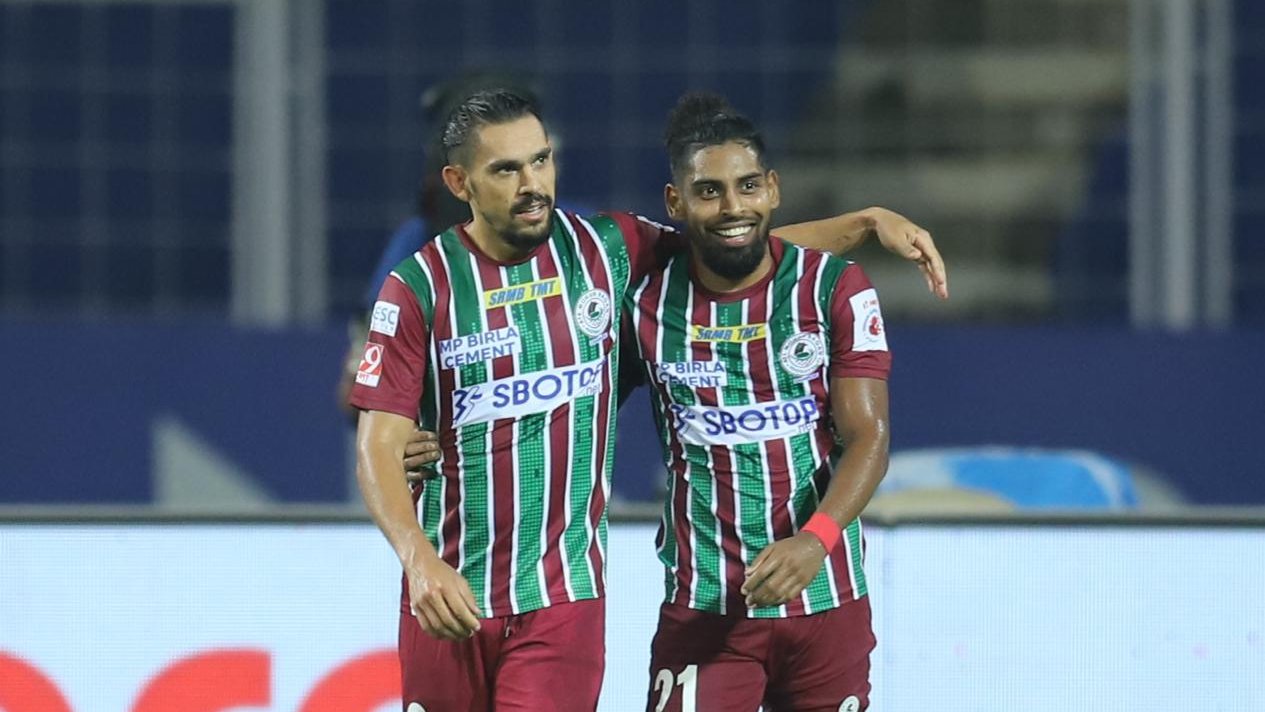 One of ISL's best offensive duos
Roy Krishna and David Williams landed in ISL in the 2019-20 season when the then ATK FC made a major move to bag in the duo from A-League side Wellington Phoenix. The move made a lot of headlines. As both Krishna and Williams went on to awestruck the league with their terrific outing with ATK FC. And finally, they went on to win the league in the very first season.
The next season, the duo went from strength to strength and played a pivotal part in ATK Mohun Bagan's debut season in ISL. However, they finished runners in both the league shield race and in ISL. After two dominating seasons, their performance in the third season dipped. However, as the season progressed, they grabbed the momentum and looked threatening.
In these three seasons in the league, the Fijian Roy Krishna scored 36 goals and provided 18 assists in 60 appearances, an astronomical figure. On the other hand, his strike partner David Williams netted 17 goals and provided 8 assists in 55 matches.
Transfer Mantra
Earlier last season David Williams was initially uncertain at the ATK Mohun Bagan camp. After the Bagan think tank opted for signing in a new Asian. But finally, things didn't fall in place for Bagan's choice to find a new addition. Thus Williams was handed an extension till the end of the season.
This season the scenario seems to have changed. As Williams has already started talks with a few ISL sides and is opting for a move. On the other hand, after his father's and mother in law's death, Roy Krishna is currently attaining his family in Fiji. He is yet to take a decision on his future. It is expected to get further clarity on the situation after ATK Mohun Bagan's AFC Cup group stage campaign.