After a dominating performance against Blue Star in the last match, Indian Super League club ATK Mohun Bagan are currently focused on their next match. The Mariners will face Bangladeshi outfits Dhaka Abahani in the playoffs round of the AFC Cup. The Dhaka based team is a much stronger opponent than Blue Star and will throw a stern test before the Mariners.
Finnish international Joni Kauko scored twice in the previous and was the architect of the victory for the Green & Maroon Brigade. Here is what the star midfielder said before facing Abahani.
On Dhaka Abahani
The midfielder thinks an unknown opponent is always difficult to play against. "We have seen some youtube videos of Dhaka Abahani. However, apart from that, we don't know much about them and this is the problem we are facing. It's always tricky to play against an unknown opponent," said Kauko.
He further added, "We have heard that their foreigners are in great form. It will be a very interesting match."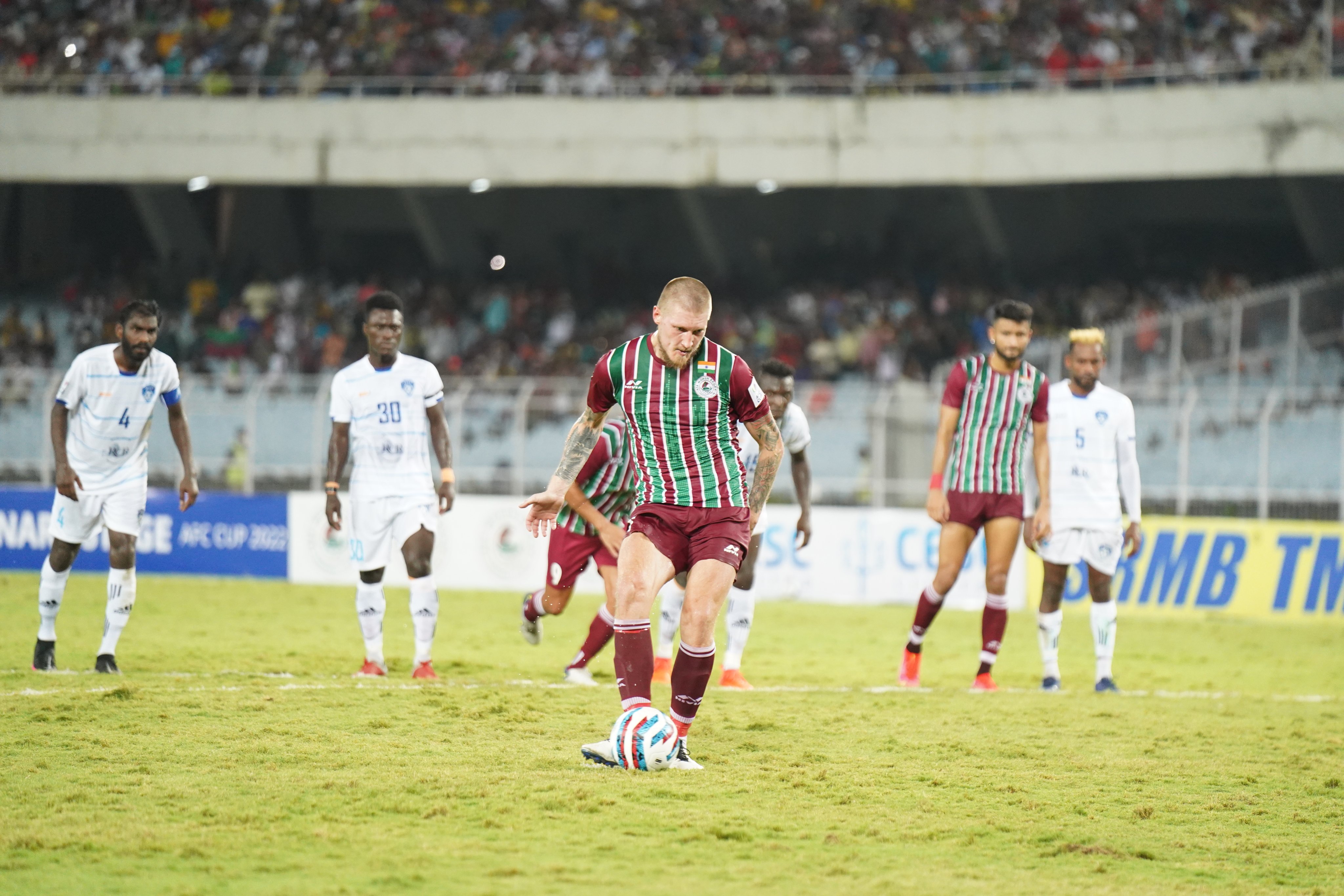 On his performance
The 31-year-old midfielder was a part of Finland's team in the 2020 Euro Cup. Since joining ATK Mohun Bagan last year, Joni has become a vital cog in the ATKMB setup. Besides being involved directly with 11 goals in all competitions, Kauko also controls the tempo in the midfield.
"I have experience of playing in Euros and various leagues. Wherever I play, I always give my best. Before coming to India, I doubted myself. I didn't know if I will able to adapt to the weather. However, I have now adapted to the conditions. I wanted to prove that I can score goals," the midfielder quipped.
"I am yet to hit my peak. However, seeing the celebrations of our supporters, I think I was able to make them happy. I will try to score in the Abahani match too. However, at first, I want to win the match within 90 minutes," added the Finnish international